DEEP BREATH, FOLKS: The Vida Vegan Con III Agenda is LIIIIIVE!
Click right this way to see what seriously unique-to-VVC presentations our 2015 speakers have in store.Gosh, thanks for letting us have this Maya-as-Oprah birthday moment.
NEXT UP, the big unveiling of our brand-spanking new

 Vegan Bazaar

poster: 
In further proof that Portland vegans are officially sweet on Austin, thanks to the amazing Josh Hooten of Herbivore Clothing for designing our lovely new poster for Friday's debut + public Vegan Bazaar! It's moments like this you just may find yourself hugging your tablet, or smartphone, or semi-functioning laptop, what have you.
Everyone is invited to join us on Friday! Come check out the Earth Balance photo booth and spend some time (& sample some eats!) from: Capital City Bakery, The Vegan Nom, Cool Beans, Herbivore Clothing, Chicago Vegan Foods, We Eat Foods, Strongest Hearts, Sweet Ritual Ice Cream, Treeline Cheese, Golden Spike Rail Cart, V Apparel, Beanfields Snacks, Vegan Cuts, Red Hot Vegans, Compassion Co, Fair Winds Press, Driftwood magazine, Kick Butt Boots, Friends of Animals, Natural Vitality, Primarily Primates Sanctuary, Vida Green Consulting,Texas  VegFest, Silverleaf Resorts & so many more to come!
Email us today to reserve your own vendor table — discounted rates are available! Remember, all registered Vida Vegan Con attendees and speakers get an exclusive first hour access at noon.
We can't say goodbye just yet…
ANNOUNCING THE VIDA VEGAN CON THURSDAY NIGHT MEET & GREET:
Whether you're based in the area or making a bit of a vegan vacation out of your VVCIII plans (Yessssssss), we invite you all to join us for a casual meet & greet from 3pm-6pm at Buzzmill Coffee. This rad coffee shop may be cozy inside, but has a huge outdoor patio with a fire pit and a vegan food cart, Golden Spike Rail Cart. Both Buzzmill and Golden Spike have promised to offer VVC food and drink specials for everybody, so get excited! Plus, we're easily big fans of a coffee shop that offers coffee, tea and an intriguing assortment of house-infused liquor.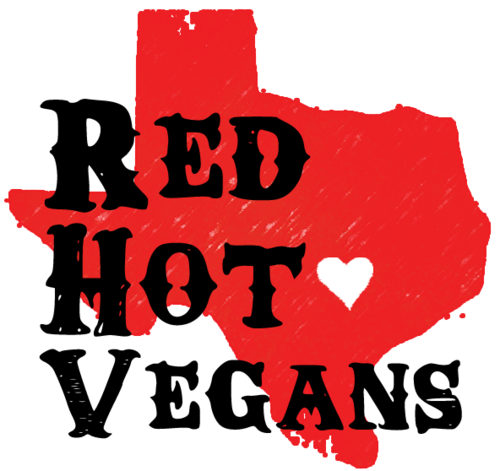 DID SOMEONE SAY VEGAN SCAVENGER HUNT?!?
More fun times ahead! Our friends  Marie and Dan, aka "The Red Hot Vegans", have put together the brand new Vida Vegan Con Scavenger Hunt! Head this way for more info.
OH, THERE'S ALWAYS MORE:
That's right, there are even more classes and panels coming as we super duper finalize the schedule and coordinate with all those fab, hand-selected speakers, so stay tuned for that, and more surprises for both Vida Vegan Con and our opening day Vegan Bazaar.



SEE YOU THEN!
❤ Janessa, Jess & Michele
Co-Founders, Vida Vegan Con